Podcast: Play in new window | Download | Embed
During my trip to Rias Baixas, Spain, our gaggle of journalists spent an evening in the dining room of Chef José González-Solla, owner of Casa Solla in Pontevedra. We were in for a delightful interpretation of Galician cuisine, many of which came with a variety of textures, flavors and colors. After dinner I sat down with the chef to talk about his food philosophy and the way he plays with his food. You can see the photos of our various courses below.
Two exciting announcements this week: Our new Knife Skills 101 course is live in our new CMN Academy, so learn the correct techniques (along with some tips) from Chef Mark. We've also added Brian Franklin's DoubleShot Coffee Company coffees to our Gilded Fork Boutique, so oh my, yes, get to sipping.
And in the world of rants, I share my thoughts on the latest piece of inane legislature to be introduced: A ban on salt. You read that correctly.
Music: Beau Hall (www.beaurocks.com), Kevin MacLeod (www.incompetech.com)

Food Philosophy is a production of the Culinary Media Network
(www.culinarymedianetwork.com)

Photos from our dinner:
"Gin & Tonic" and Olive chips with anchovy paste
Tomato confit with parmesan foam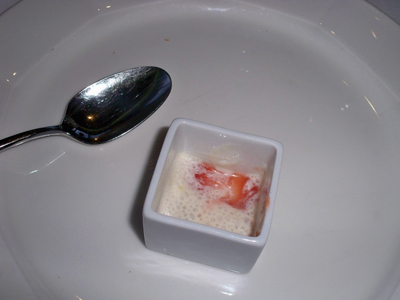 Potato foam over a roasted onion
Navaja (razorneck clam) with lemon cream
Croqueta cream with shrimp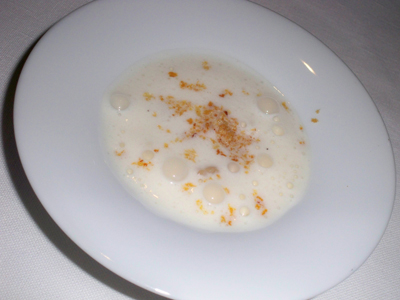 Caballa (mackerel) in sea salt
Mero en escabeche (grouper in escabeche)
Squab (pigeon) on cornbread crumble with spinach
"Queso de País" cow's milk cheese
Accompaniments for the cheese course
Almonds four ways (cake, ice cream, cream, toasted/crushed)
Chocolate & strawberries